Buzz Duz USA Toyota History

My tribute to race car driver Buzz Marcus

by Rick Dormoi


I found from my research, that there is very little information on early Toyota Racing history that happened

here in the USA.

available on the Internet.
There is plenty of the European variety though, and history from other places in the world. I was fortunate enough by to stumble by luck, some of this history right here in my own back yard.

Here's how the story goes. One day I was at an automotive flea market at an auto show / auction in Atlantic City, New Jersey and saw an old Petersen's publication called "Complete Book of Toyota". The book was from 1975. Being a total Toyhead I purchased the used book for cheap and took it home. The book showed pictures of all those lovely little Toyota cars and trucks I love from the 70's. The book had bits of information on the History of Mr. Toyota and how he started the factory around 1933. Pictures of some of the first cars and prototypes produced. The book also included maintenance tips and information on all the great performance parts and goodies that were available in 1975 when the book was published.

However, what really caught my eye, was this photograph in the racing scene section of the book.
The photograph of a 1971 racing Celica (#74) had a quotation under it that read: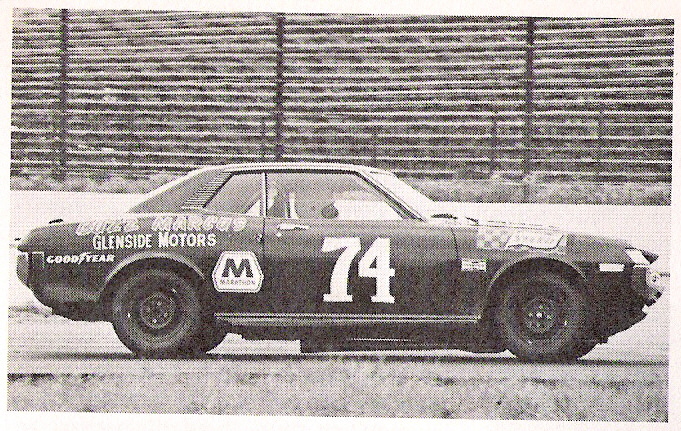 "Buzz Marcus is a top competitor in IMSA pro racing as well as SCCA and
has won a number of events for small sedans, including a 6-hour enduro
at Mid-Ohio. Marcus, a Toyota dealer in Philadelphia,
campaigns a 5-speed Celica ST, pictured here at Ontario during
the IMSA road races on the road course at the Speedway".

There are many reasons why this caught my eye and attention. Number one: I like and own first generation Celicas. Number two: I am from Philadelphia and number three: You know it's funny how things stick and pop up in your head through life's brain washing. I remember growing up in Philly when I was a kid back in the mid seventies. I remember hearing the commercial radio ads play from his old dealership.

The slogan was "Buzz Duz"



I thought to myself, how cool would it be to contact this local guy and get a few more pictures and information on his car and racing back then to put on my web site. So I decided to do a little search on the Internet and I found that he was still around doing what he loves after all these years. Buzz is still teaching, racing and hanging out with some of the best drivers in road racing.

I also learned he resides in Florida now and I was able to contact him by email (just goes to show you with today's technology you can run but you can't hide)!

He was very friendly to me (a stranger) and took time to reply and send me these awesome old pictures and comments below by my request. He added:

"That was the first Toyota raced professionally in The IMSA RS series and first to win a Pro race worldwide. Also won the Pocono Raceway 4 hour that year (1975).

The car was a 71 and raced 72 to 75 I think."



Buzz also says he was running the 18RC motor in the car and it had 112 hp at the time he won the 6 Hour race at Pocono international






(Click To Enlarge)



1971 The first Celica ever raced professionally and the first Toyota to win a pro race world wide.

Picture is at Lime rock, Connecticut
He was on the pole for the IS RS series race that year.



(Click To Enlarge)



"Picture of me at Marathon Oil after first win
for Toyota in USA 1972 Mid Ohio 6 hour."



(Click To Enlarge)

"Beating Racer Walsh by a nose in his Ford Pinto"
---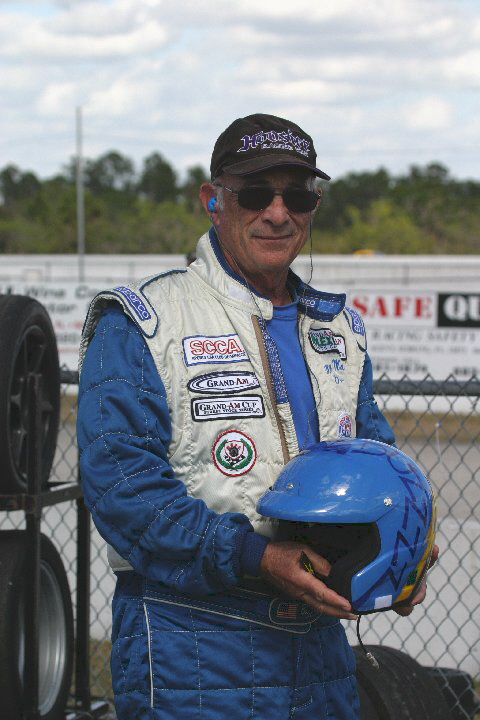 This is Buzz Marcus today.
All suited up and ready as ever for space travel.
God speed Buzz.......
This is Buzz's latest ride. Not bad huh?
Long way from the 70's
He has won several races with this car to date.
This guy is incredible and never stops!
---