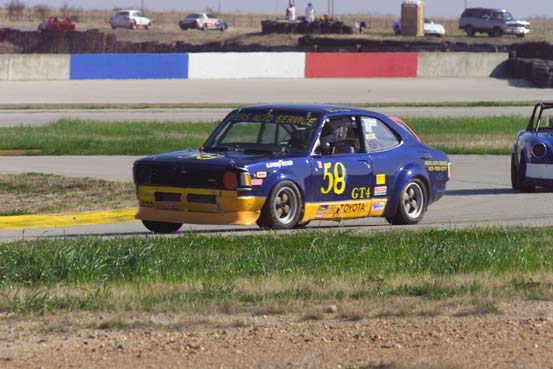 Chuck Wade and his TE27 Corolla
at Road America.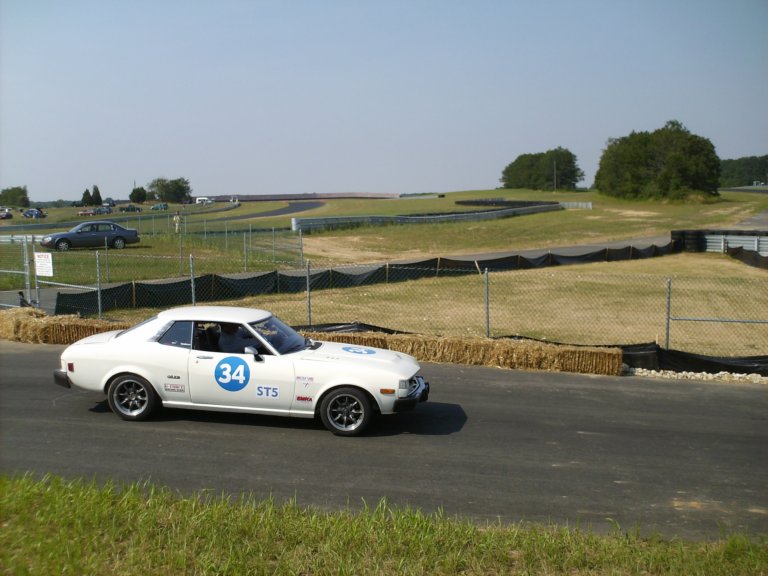 Robert Webb of Philadelphia Racing
at the new New Jersey Motor Sports Park.
June 2008. With a little help and tuning on the dyno from Toyhead Auto.



Robert won rookie of the year for 2008 with the EMRA sactioning body. Pretty impresive for a guy who started racing at age 60!





New!!!

Here is a clip of him I took June 2009 Making a move to pass a porche down the streight at the drop of the green flag at New Jersey Motor Sports Park's big Thunder bolt course.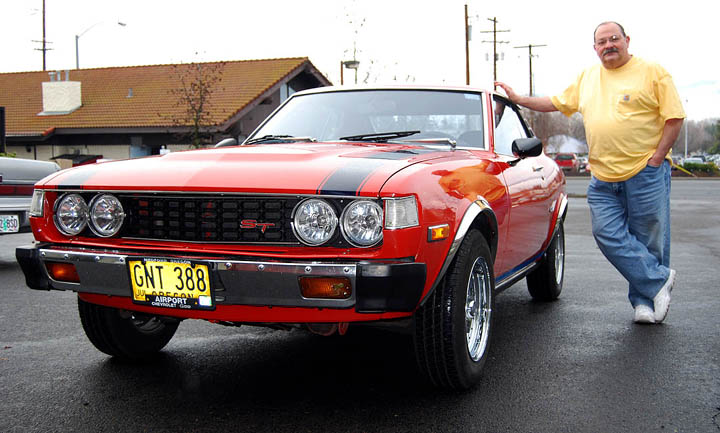 Joe Atkin restored his car (1976 celica ST)
with lots of help from Toyhead Auto.
Check out the Toyhead custom headlamp conversion kit
and clasic sport side mirrors!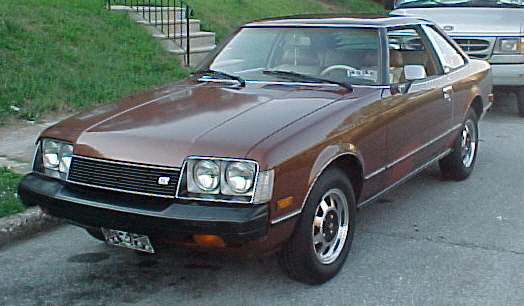 Grissel and Roberto of Philadelphia own this nice looking 1978 Celica GT coupe.
The car has come a long way and getting more refined all the time with it's restoration with a little help from Toyhead Auto.
Pito from Puerto Rico and his wheel standing 1974 Celica ST.
A good customer, master mechanic and friend.


Harmon from New Jersey with his 72 Corona RT95. Don't let this rare innocent looking old Toyota fool you. Under the hood he has a Toyota Hybrid (the block is a 22-RE and the Head is from a 1979 20-R.), four into one header ceramic coat, 2.5 inch stainless steel pipe, Holly 450 CFM carburetor, 270/430 camshaft, three angle valve job, port work, MSD-6AL, MSD, blaster coil, 1720 CFM adjustable thermostat sensor, 160 degree thermostat, W-55 five speed gearbox, with heavy duty clutch. Rear differential ratio is 3.7:1, I installed flat top forged piston.