Featuring Severe Duty Racing Engine Parts By Kameari


Intake Manifold Kit
(#1018) 3K*, 4K, 4K-C, 4K-E, 4K-U, 5K, & 5K-J Engines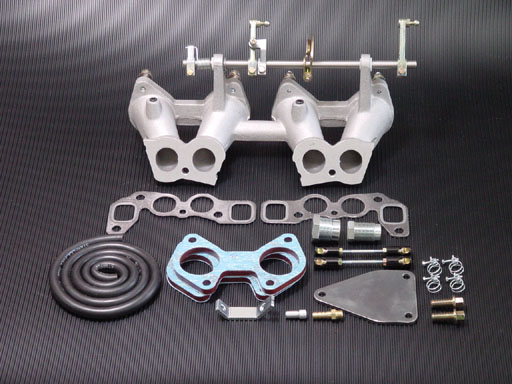 Please Note:
The intake manifold kit, does not come with the rubber hose, hose clamps and the triangle metal plate (The plate is discontinued) as in the above picture.Those parts are sold separately
*For 3K engine
, depending on the type, it may or may not fit.
It will fit, if it is same 3K engine type which uses the same shape intake manifold gasket, as the image above.
Price $390.47 USD

---------------------------------------------------------------------------------------------------------------------

Fuel Hose 1.5 meter (4.11 feet) length, Inner diameter 8mm (5/16th inch) $18.50 each

Hose Claps (stainless steel) $3.35 each

---
4K Chrome Mechanical Fuel Pump Block Off Plate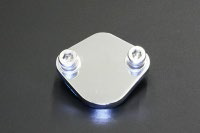 Price $45.16 USD


---
NEW!!! Performance Fuel Pump

High Performance Fuel Pump - External Mount $130.00 USD
Low pressure, Perfect for side draft carburetors.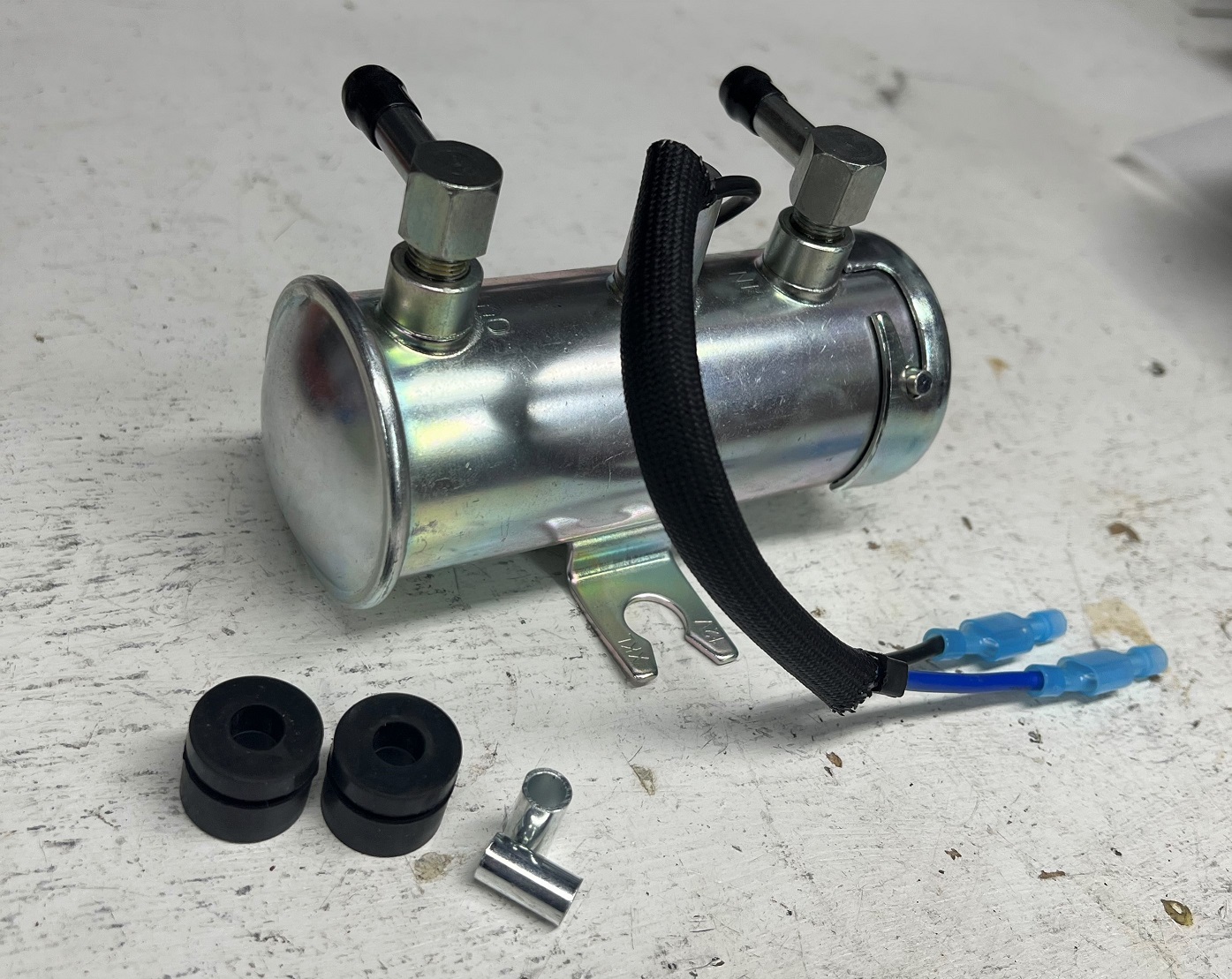 These fuel pumps are made from first-class materials in order to strengthen the durability and extend the usage life.
All procedures are executed strictly according ISO/TS1649 and QS900 standard which is highest quality class for OEM in auto industry. Every pump is 100% tested before shipment.
Specifications:
Fuel pressure output 3-5 lb.
Current 0.8-1.5A
Flow Rate Up to150Ltr/Hrs
Inlet / outlet 8mm (removable)
Voltage 12V
Cable length approx. 19cm
Dimension approx. 14cm (L) x 5.5cm (W) x 8cm (H)
---
NEW!!! Fuel Pressure Regulator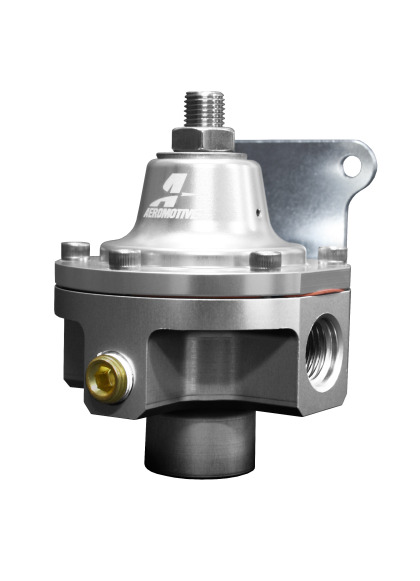 Special Order. Price $240.00 USD


Our new Ultra Low-Pressure Regulator features a completely unique valve, designed to support high flow at a very low pressure.

Intended for multiple smaller carburetors, such as the classic Weber, Mikuni, Dellorto, and the Solex.


Adjustable from 2-5 PSI

Ideal for small carburetors

(1) ORB-06 inlet port and (2) ORB-06 outlet ports

1/8″ NPT gauge port

Clear anodized finish for a subtle look
---
Price $68.00 USD


0-15 PSI range.


This will screw right into the above fuel pressure regulator. To accurately set your fuel pressure.

This is silicone liquid filled, to prevent vibration of the indicator needle.

1-1/2 inch round. The color is silver.


---
Weber DCOE Side Draft Carburetors


The DCOE Side draft carburetors are legends in motor sports history. With countless out standing auto motive applications over the years from standard factory issue carburetors found on cars like Ferrari and other exotics, to full out champion race cars from many decades in all types of racing.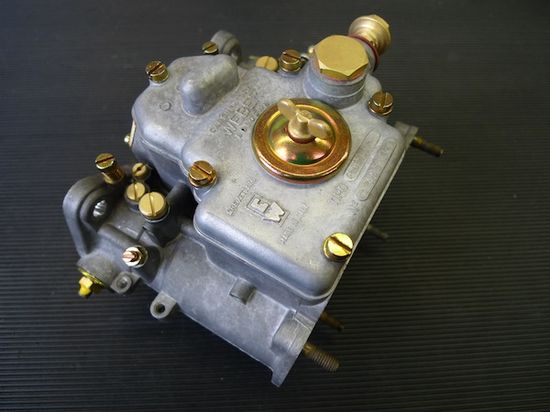 Weber 40 mm DCOE
single side draft carburetor $443.50 USD each.
Weber 45 mm DCOE
single side draft carburetor $443.50 USD each.
Click Here For Other Carburetor Options And Accessories.
---
4K High Performance Air Filter / Breather Assembly
$120.15 usd

---
4K Camshaft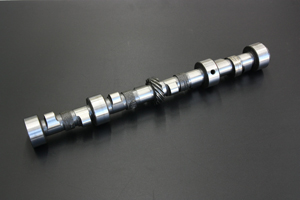 These special cam profiles increases the mid range power that's missing in most cams, while keeping up with the peak power of higher duration camshaft designs.
As with all our products, this too is made with the highest of precision, while also taking into account other factors such as idle stability, valve-train noise, and fuel consumption, to create the ultimate in camshaft technology. Other camshaft specs (duration/lift) are available for order.
4K Camshaft Available Profiles
68 Degree - 6.8mm Lift
70 Degree - 6.8mm Lift
72 Degree - 6.8mm Lift
74 Degree - 6.5 / 7.2 / 7.4mm Lift
76 Degree - 7.7mm Lift
78 Degree - 7.3 / 7.8mm Lift
80 Degree - 7.3 / 7.4mm Lift
82 Degree - 7.3mm Lift
Price $468.46 USD

---
4K Standard Size Quality Replacement Valves

Intake and Exhaust Valve, Full Set of 8 $134.78 USD


---

4K Valve Guides

Full set of 8 $59.26 USD


---

Valve Retainer / Keeper

Full Set of 16 pieces $52.98 USD


---

3K, 4K and 5K Dual Valve Springs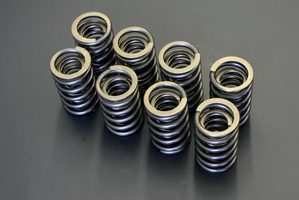 High Performance 4K Valve Spring Set. Recommended for stock engines, and engines upgraded with high performance camshafts.
Price $151.00 USD

----------------------------------
OEM Replacement Valve Springs

Set of 8 $92.38 usd

---

3K, 4K and 5K Light Weight Titanium Valve Retainers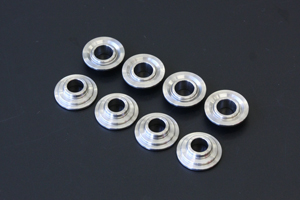 Light weight Titanium Retainer Set. 6.8 grams compared to 18.5 grams for the stock retainers.
Our top priority was to develop an ultra light weight retainer that is indispensable for high rpm turn.
The surface is magnesium coated to suppress abrasion.
Supports a double spring.
These are suitable for a race vehicle competing for time
These are superior to even chrome molybdenum in wear resistance.
Price $213.00 USD
---
3K, 4K and 5K Valve Spring Seat

For dual springs.



Valve Spring Seat $
89.57 USD Set.


---
3K, 4K and 5K Valve Spring Flat Washers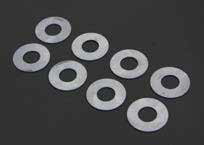 Valve Spring Flat Washer Set
, Available thickness 0.5 and 1mm thickness
Price $7.50 USDeach.

---

4K Heavy Duty High Performance Racing Timing Chain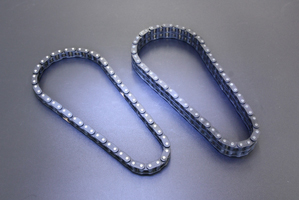 This reinforced timing chain has been permeated uniformly with a light coat of manganese phosphoric acid. This process makes the chain 4 times as resistant to wear! The chain also keeps the motor at peak performance by itís resistant to stretching from prolong use, which can lead to mistimed valves. This chain has stops heat seizing between the links by remaining flexible and reducing friction, to have a smooth flowing movement.
Racing 3K and 4K
Single Roller
Chain,
Price $95.35 USD
Racing 4K Severe Duty
Double Row
Chain,
Price $121.85 USD
-----------------------------------------------
3K and 4K
Single Roller Chain
, (None Racing)
Price $35.00 USD
4K
Double Row Chain
(None Racing)
Price $45.00 USD


---
4K Timing Chain Guide
Price $35.00 usd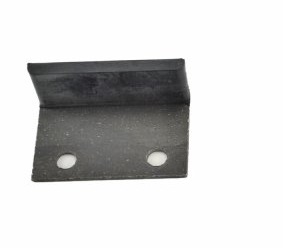 ---
4K Timing Chain Tensioner
For Double Row Chain. Price $58.50 USD


---


4K Double Row Chain, Crankshaft Sprocket, and Camshaft Sprocket Kit.

$126.00 USD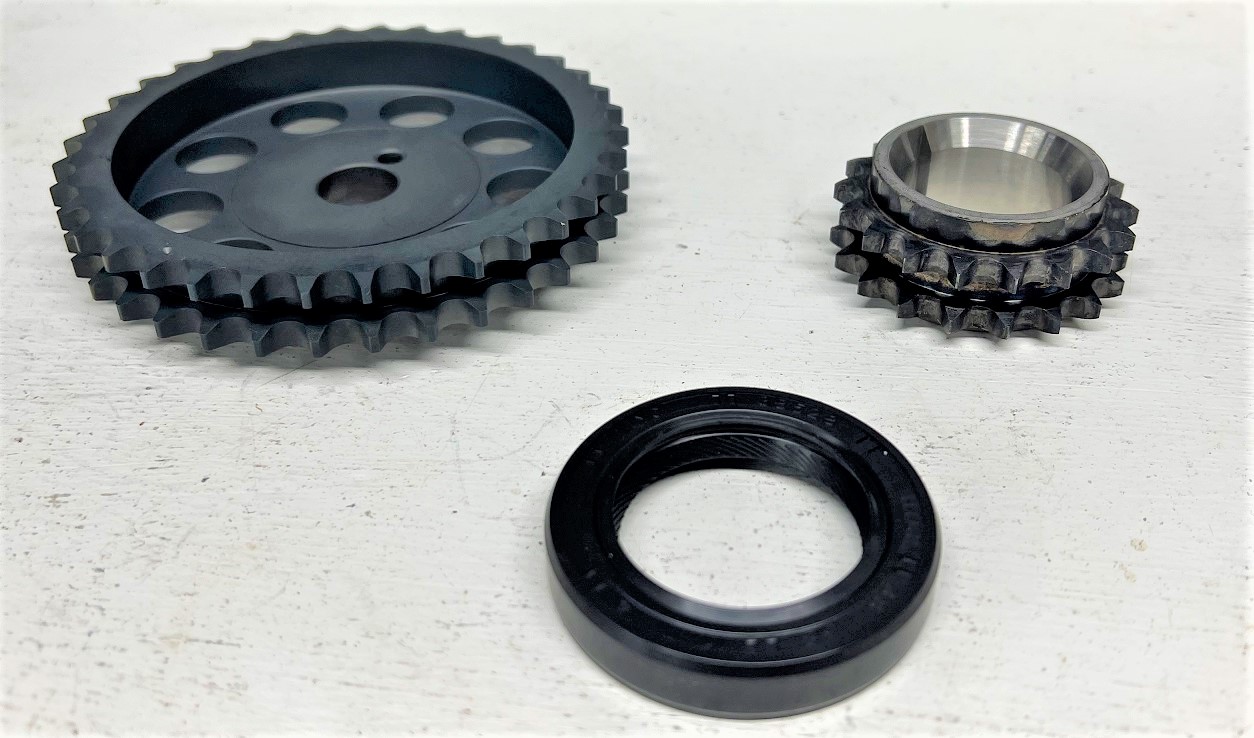 ---
4K Heavy Duty Water Pump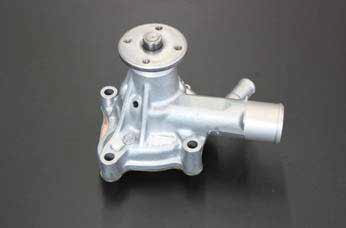 Price $106.00 USD


---
3K, 4K and 5K High Performance Thermostat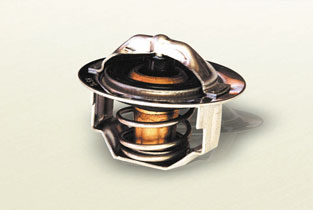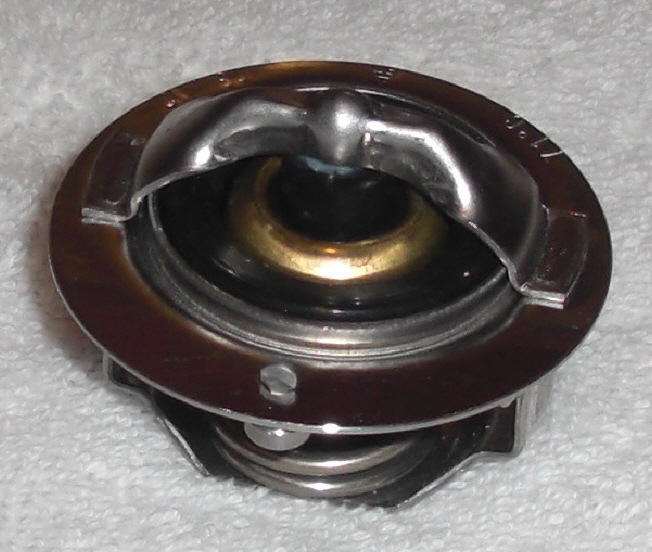 Born from racing technology!
71 Degrees Celsius Low Temp Stainless Thermostat
What is the optimum temperature to get the most power from the engine?
Different parts of the engine are at various coolant temperatures. For example, the temp gauge is reading at 80 degrees Celsius but at the back of the motor, it is between 85 and 90 degrees Celsius, which means it is detonating. The perfect temperature for optimum performance is the temperature right before detonation, measured at the cylinder. However, in order to achieve this temperature, it is absolutely necessary to have good cooling efficiency and a low temperature thermostat. The thermostat opens the valve at 71 degrees Celsius and allows the coolant to flow earlier to prevent overheating and bring out the maximum performance from the motor.
Price
$68.02 USD


---
4K, 5K High performance Multi-Layer Steel (MLS) Head Gaskets
Thickness Bore Price

0.8mm 76mm $190.70
1.0mm 76mm $190.70
1.2mm 76mm $243.70
1.5mm 76mm $209.35
2.0mm 76mm $204.73
2.5mm 76mm $274.45
3.0mm 76mm $296.65 USD
----------------------------------------------------------

0.8mm 80.5mm $190.70
1.0mm 80.5mm $190.70
1.2mm 80.5mm $243.70
1.5mm 80.5mm $209.35
2.0mm 80.5mm $204.73
2.5mm 80.5mm $274.45
3.0mm 80.5mm $296.65 USD
Please Note:
These head gaskets are designed with a slightly oval bore design for added valve clearance which is always a concern with the 4K and 5K engines.
---
4K OEM Type Head Gasket $37.52 USD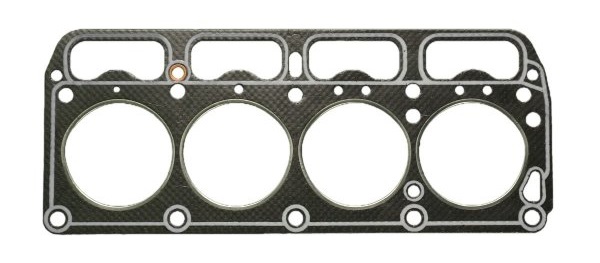 ---

4K Engine Gasket Kit


Price $104.00 USD
Includes an OEM type replacement head gasket and all gaskets in the above picture.
---
4K Cylinder Head Bolts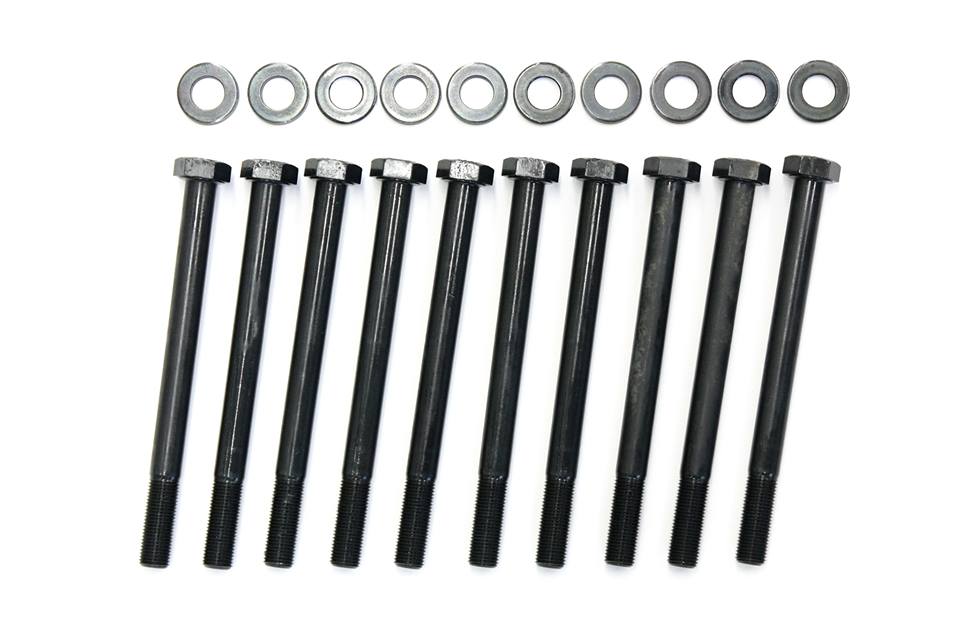 $166.40 USD. Set of 10, comes with washers.


---
Exhaust Manifold Stud Kit
Steel stud with high strength brass nut $6.65 each.
---
4K Engine Gaskets and Seals Sold Separate
Valve Stem Seals $22.46 USD

Crankshaft Front Seal $12.50 USD

Crankshaft Rear Main Seal $14.45 USD

Pipe Flange Gasket / O-Ring Seal $9.04 USD

EGR Valve Gasket $11.99 USD

Oxygen (O2) Sensor Gasket $9.05 USD


---

4K Forged High Compression Piston Kit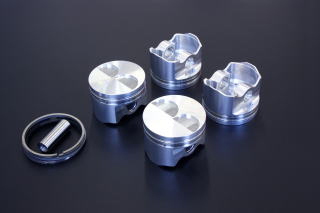 Bore 79mm
Pin Diameter x Length 18 X 50 mm light-weight type
Pin Height 36.0 mm
Piston Ring Thickness 1.0 x 1.0 x 2.0 mm
Valve Relief Depth IN 3.0 mm 3.0 mm EX
Price $690.00 USD
---

4K F780 WPC High Performance Bearings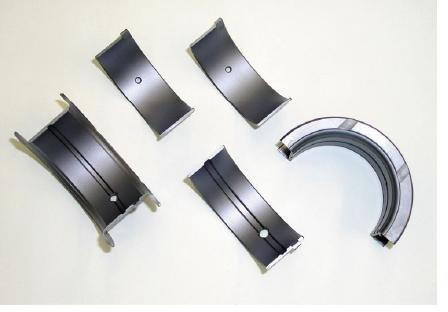 Ultra race spec High Performance F780 Metal Bearings with WPC Treatment for friction reduction.
Highly recommended for high performance and racing engines. "WPC" Molybdenum bearings have a
low coefficient of friction, reduce the rotational torque, which also enables the bearing to last longer and hold up to higher pressures.

What is WPC?
WPC is a proven process that has been utilized for many years in the racing and automotive industry.
WPC is not a coating, it is a treatment that enhances the surface to reduce friction and strengthen engine parts.
WPC achieves this process by firing ultra fine particles towards the surface of a product at very high speeds.
The resulting thermal discharge permanently changes the surface, strengthening structure and creating a harder more durable final product.
The WPC process is unrivaled in treating engine parts and other surfaces that have contact points of friction. WPC is superior because it is not a coating; it is a permanent surface treatment that reduces friction while strengthening the part. It's unique micro-dimple formation pattern greatly reduces friction and is unmatched by any current conventional methods of surface treatment.



Engine
Bearing

STD Size

Under size 0.25 ~ 1.0

4K
Main

$157.80 USD


$178.40 USD


4K
Con-Rod

$103.80 USD


$115.75 USD


4K
Thrust
(Non-WPC, but can be special ordered at an additional cost)


$15.00 USD


$17.50 USD
---
---

4K Engine Oil Pump $119.96 USD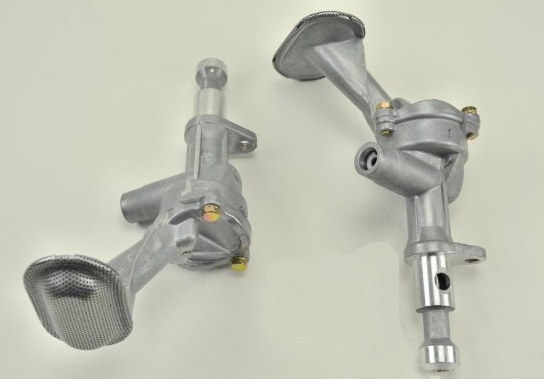 ---



4K OIL Filter Price $15.00 USD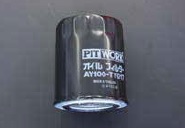 ---

4K Oil Filter Block Adapters
For gauges, sensors, oil coolers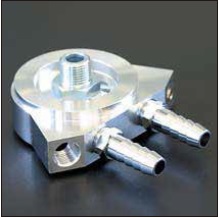 4 Port $99.50 USD
------------------------------------------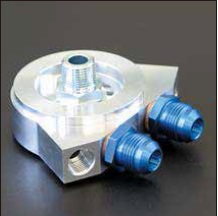 4 Port AN Fitting $132.00 USD
-----------------------------------------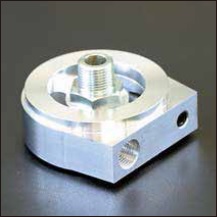 2 port $91.00 USD
---
4K Clutch / Flywheel

NEW!!! 4K Racing Reinforced Clutch & Lightweight Flywheel Set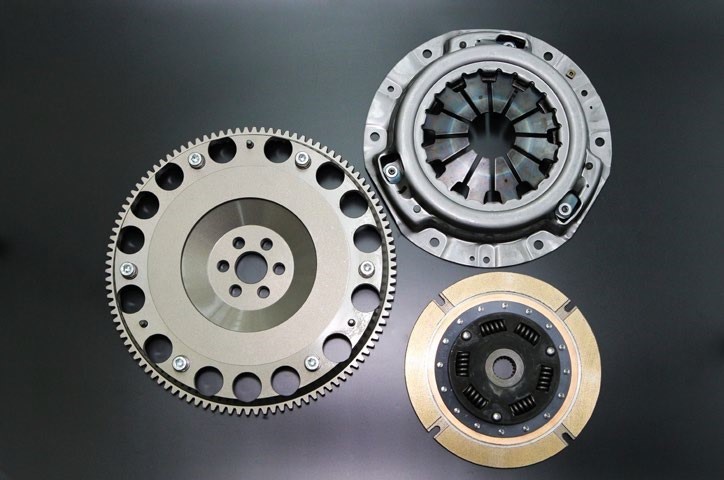 We designed and produced a light weight flywheel (3.2 kg.) that can use the heavy duty clutch cover for a Nissan Sunny A type (Japanese domestic). Instead of the original design 4K clutch cover. The lightweight metallic disc has excellent heat and abrasion resistance. The clutch movement travel is very small, making quicker shifts possible.

Set Price $765.00 USD

------------------------------------------------------

Chrome Molly Lightweight Flywheel (3.2 kg.) $350.00 USD

A Type Reinforced NISMO Clutch Cover (450k clamping force) $200.00 USD

Metallic Clutch Disc $285.00 usd


---

4K Light Weight Flywheel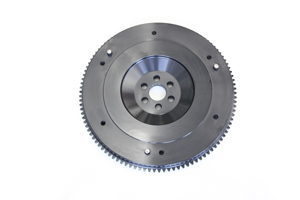 The best way to get the most response from your 4K motor is through a lightweight flywheel.
The flywheel is made from the ultra durable and high strength SCM material in a slim lightweight design.
Street
, Weight (3.9kg)
Price $320.00 USD
Race
, Weight (3.2kg)
Price $350.00 USD


---

4K OEM Type Quality Replacement Clutch Kit.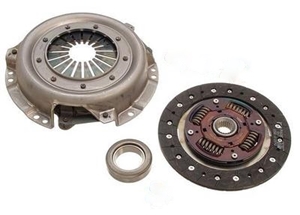 4K Quality Replacement Clutch Kit. Price $125.00 USD
---
4K High Strength Flywheel Bolts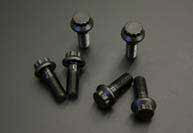 Price $79.45 USD


---
3K, 4K and 5K High Performance Spark Plug Wires
Kameari Quality High Performance Spark Plug Wires, 8 mm Thickness Red color
These wires can handle up to 150,000 V
Price $170.67 USD
--------------------------------------------------------------------------------------------------------------------------

Granatelli High Performance Spark Plug Wires, 8 mm Thickness $55.00
Blue Color Wire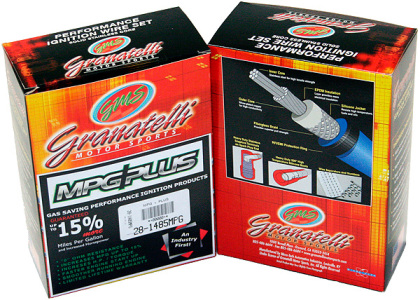 Boot Material: Silicone
California Air Resource Board Approved: Yes
California Certified: Yes
Conductor Material: Spiral core
Insulator Material: EPDM
Plug Wires Core Material: Stainless Steel
---

NEW!!! Toyota 4K Distributor Assembly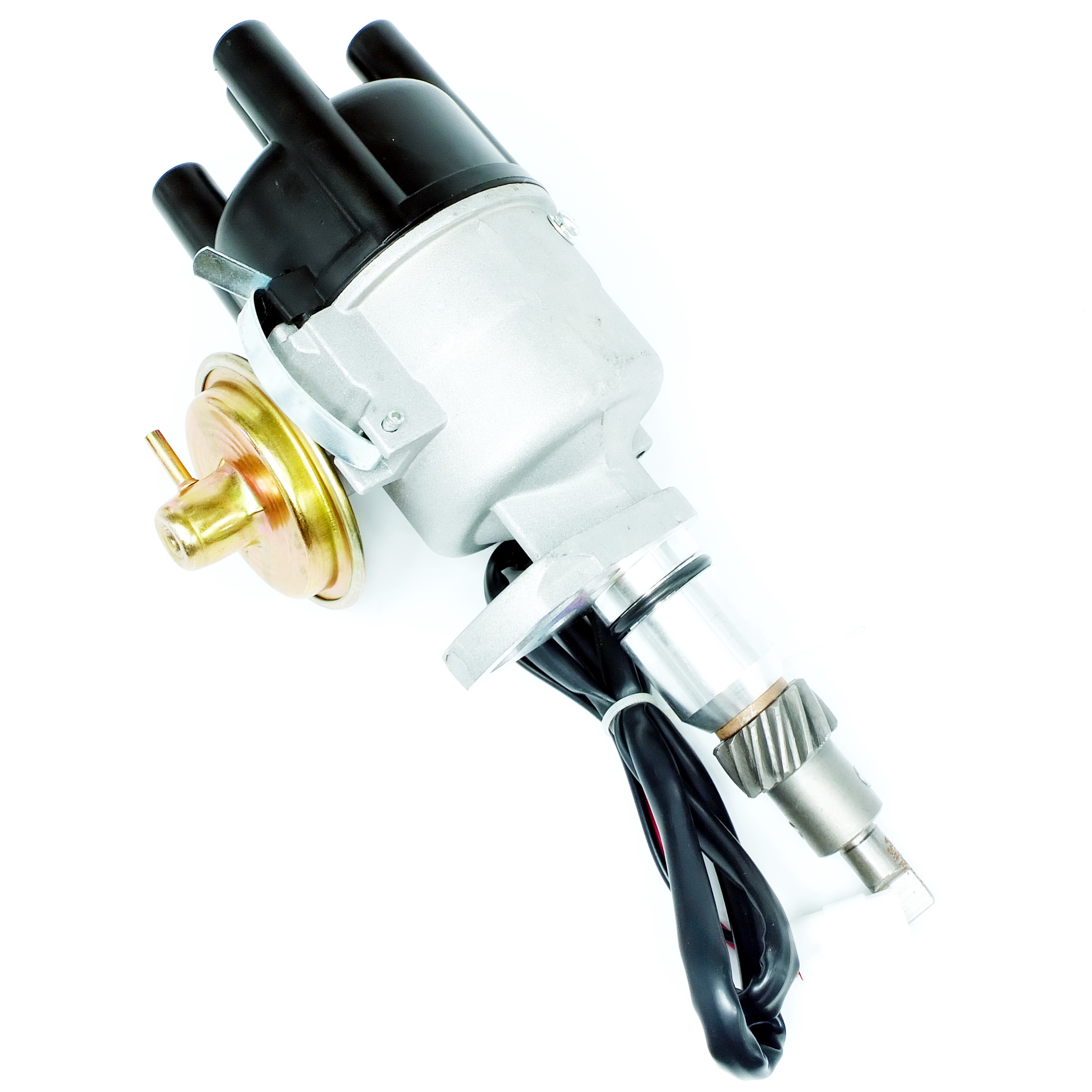 Electronic type $200.00 USD

Contact points type $125.00 USD


---


NEW!!! Upgraded High Performance Ignition Kit With Coil (MSD)
$410.00 USD
This ignition kit will eliminate the OEM igniter, and upgrade your ignition to a more modern state-of-the-art standard.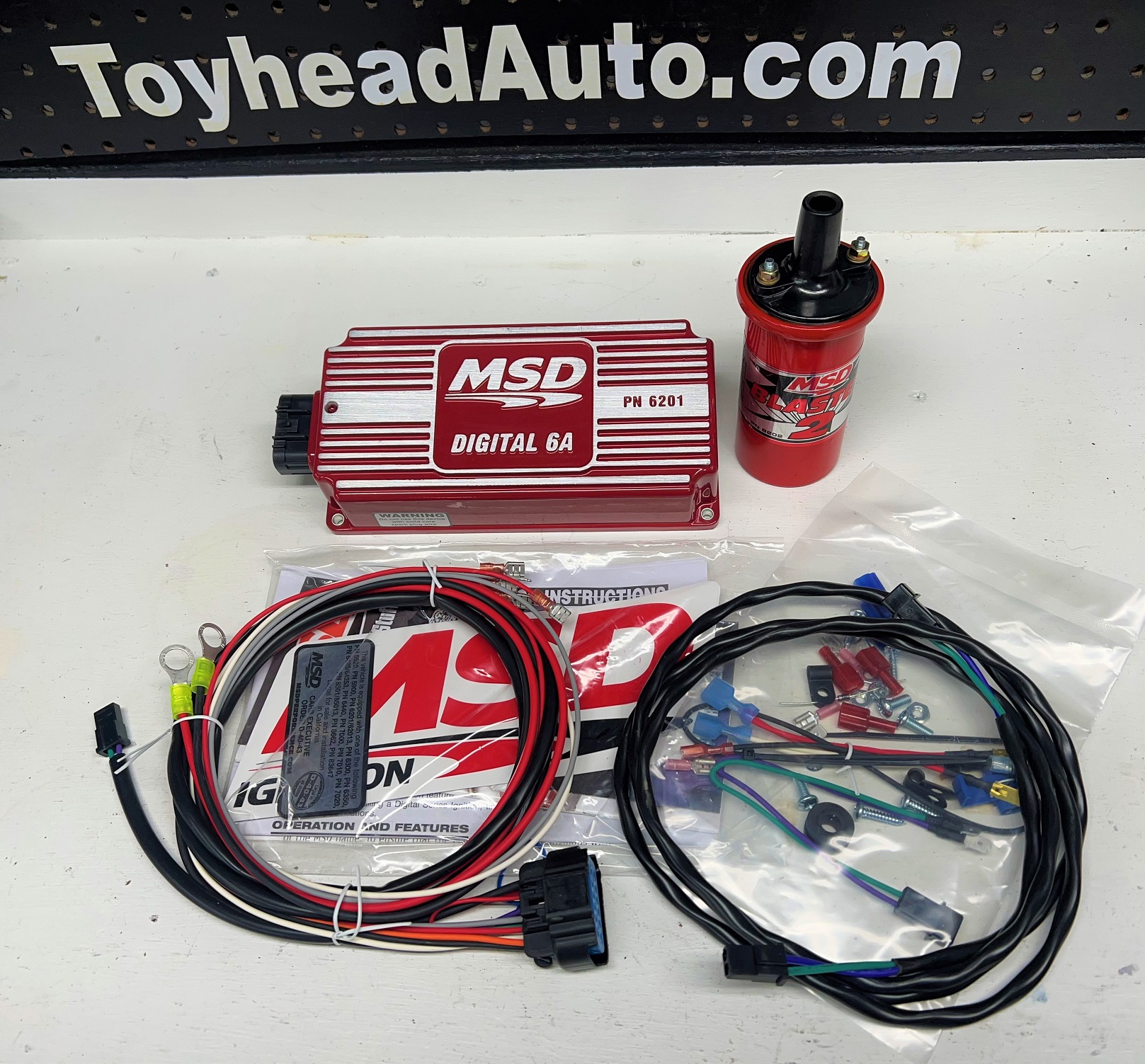 ---
We do business by email!
*Prices do not include shipping.
If you would like a price quote with shipping. Please send your complete shipping address, along with a list of item you are interested in buying.
Send Email to:
rick@toyheadauto.com
----


We accept all major Credit Card payments through PAY PAL and VENMO ONLY.

It is the #1 online payment service in the world. They are safe, secure and the
fastest way to get items paid for instantly and shipped to you.

Paying is easy. We can send an invoice via email through Pay Pal, the email-invoice will take
you through the easy steps to pay instantly online with a few clicks. It does not cost anything to sign up.
See them at: https://www.paypal.com/

---
WE SHIP WORLD WIDE !!!

Attention International and Domestic Buyers !
Please be aware of possible customs import fees and/or duty charges for shipments being sent to you from outside of your country.

The buyer will be responsible for these charges and we urge you to know
or find out what the import laws are in your country and what you may be charged.

Toyhead Auto is not responsible for any fees incurred and we do not receive any of the money that may be charged to you.


---

Please contact me by email for any additional questions regarding other payment options

------------------------------------------------------------
Thank you for visiting Toyhead Auto.com!
USA .


The best way to contact us is by email !!! Send Email To: rick@toyheadauto.com


---